Building Community
Building a university culture that models and facilitates good citizenship
Sustain democracy. Support good citizenship.
At Rutgers, we call on our students to embody our country's democratic potential—to learn, to excel, to serve, and to become kinder, more inclusive, and engaged citizens. When we cultivate a beloved community, we forge a healthier state and a greater nation.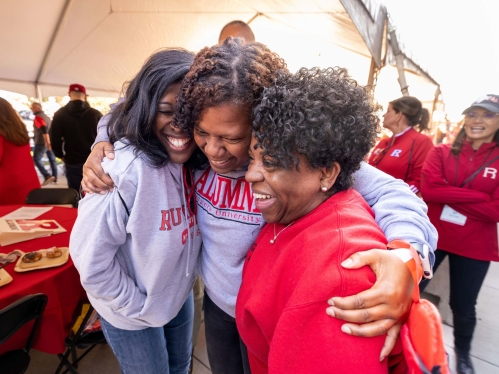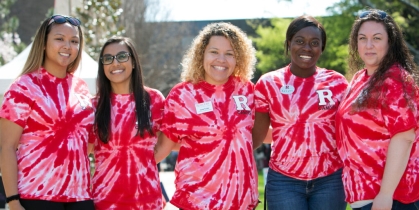 The university strives to forge a culture defined by tolerance, mutual respect, the spirited exchange of ideas, and working together to embody, reflect and appreciate the complexity of all our parts. Diversity—of background, ethnicity, means, thought, and expression—is one of Rutgers' core strengths. It is also one of its core responsibilities.
We believe in enabling active citizenship, recognizing we all have a role in sustaining our democracy and engaging fully in the growing diversity of our state and country. We endeavor to instill in our students a commitment to community through service and experiences that contribute to a greater understanding of themselves and others, support their whole person while students at Rutgers, and provide meaningful engagement after graduation.
We empower learning and inclusion on every front, through broad-ranging programs like the Institute for the Study of Global Racial Justice, the Rutgers Equity Alliance for Community Health (REACH), the Rutgers Youth Behavioral Health Initiative, Express Newark, and by attracting nationally renowned scholars to eminent, endowed faculty positions such as the Gloria Steinem Endowed Chair in Media, Culture and Feminist Studies.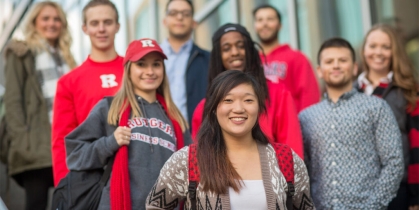 We empower service via the Scarlet Service Initiative, which provides vital opportunities for students to uplift their communities through public service internships, volunteerism, and nonprofit work. This includes the innovative Rutgers Summer Service Internship Initiative, which places more than 150 Rutgers students in paid, summer public-service internships each year.
We do it all in support of our beloved community, for the purpose of creating a better university—and a stronger democracy. We hope you will join us in facilitating good citizenship.