The Rutgers–New Brunswick Health Professions Office, a program which benefits from donor support and alumni connections, helps students and recent grads to find medical jobs.
Dr. Niranjana Rajan-Mohandas was struggling to find the right person to fill an open medical assistant position. A pediatrician who earned her medical degree at the Rutgers New Jersey Medical School in 1994, she wanted someone motivated and bright.
Then it clicked. "I needed a gap-year student," says Rajan-Mohandas, who has operated Plainsboro Pediatrics—a busy suburban practice in Plainsboro, New Jersey—for 21 years.
Gap-year students—college graduates taking a year before going to medical school— were Rajan's ideal candidates. The new hire would get the hands-on clinical experience that's a key part to the medical school application process, while the doctor would get an employee who was interested in learning more about the medical field. "This is a pool that would provide me with highly motivated and intelligent people who wanted to be in health care," Rajan-Mohandas says.
To find an excellent candidate pool for her position, Rajan-Mohandas reached out to Tracey Hasse, senior program coordinator at the Rutgers Health Professions Office, an undergraduate office within the Rutgers–New Brunswick School of Arts and Sciences. Hasse included the job listing in her regular weekly email to some 3,000 Rutgers students and recent alumni.
Within three days, Rajan-Mohandas had received 20 resumes. "They were all amazing," she says.
'I do want to be a pediatrician'
Rajan-Mohandas eventually hired 2022 Rutgers graduate Drashya Shah, who started working as a medical assistant at the pediatrician's office in June. Shah applied to several gap-year positions but said the job at Rajan's practice was her first choice. She had a hunch that she wanted to pursue pediatrics once in medical school, but she didn't have the hands-on experience to be certain. She wanted to be sure before investing a lot of time and money in medical school.
As a medical assistant, Shah answered phones, scheduled appointments, and performed other administrative tasks. But her favorite part of the job was the clinical side: taking patient histories and vital signs and administering tests for flu and other illnesses.
Shah says her time at Rajan's office has taught her the importance of communication and empathy in medicine, as well as the strong element of teamwork. But perhaps her most important insight: she's now fully confident in her decision to pursue medical school and children's health. "I do want to be a pediatrician," Shah says.
Shah says she loved watching the connection Rajan-Mohandas made with her patients, who could remain in the pediatrics practice from birth to early adulthood. She noted the strong educational component to pediatrics—the integral duties of keeping patients and their families informed of best practices in healthy diet, mental health, vaccinations, and other public health issues. "A primary care physician, especially a pediatrician, has knowledge in a bit of everything," Shah says, "and that is what allows her to provide the best quality of care for her patients."
Shah plans to remain in her role at Rajan's office until May, when she will leave to attend medical school. Shah, who is from South Brunswick, says she hopes to practice pediatrics in her home state one day. (That would be a step in the right direction for the state, which experts estimate will have one of the highest primary care physician shortages in the country by 2025.)
Supporting Aspiring Medical Students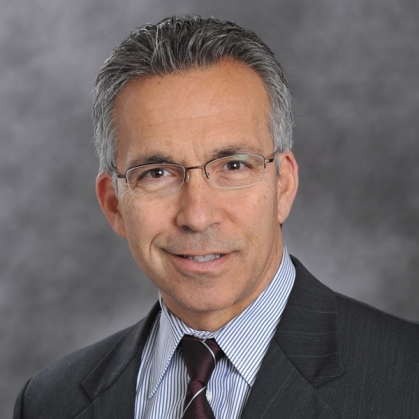 A gap year is a brilliant way for pre-med students to gain experience and enjoy some breathing room between graduating and entering medical school, says Dr. Steven Stylianos RC'78, a pediatric surgeon who helps mentor students through a virtual shadowing program coordinated by the Health Professions Office. A gap year helps prepare them for the challenges they'll face as medical practitioners, building their confidence upon entering medical or dental school.
"The experiences you gain that year—whether it's at a job, volunteering, becoming a paramedic or an EMT—will make you better prepared for the next step," says Stylianos, surgeon in chief at NewYork-Presbyterian Morgan Stanley Children's Hospital. "The gap year allows you to enjoy your years of college. In your junior year, you're starting to think about entrance examinations and applications. It's an onerous procedure. So if you can push that off a year, you can enjoy college more and gain experience."
Connecting Rutgers students who are aspiring physicians and dentists with local, hands-on clinical experience is a major part of the Health Professions Office mission. Doctors and dentists contact the office for help filling positions such as medical scribe or dental assistant. Some of these are full-time roles intended for gap year students, while others are part-time for current college students. "It becomes a mutually beneficial relationship," Hasse says. "The doctor gets quality candidates, and the students gain clinical experience that they need to apply to medical and dental school."
Along with linking students to job opportunities, the Health Professions Office also runs a popular alumni shadowing program and facilitates phone mentoring between students and far-flung alumni. Each student enrolled with the office also receives guidance from an adviser on course selection and prerequisites, medical school test resources, letters of recommendation and more. "We meet with students regarding their strengths and weaknesses," Hasse says, "and how they can make themselves a better applicant in their pursuit of medical and dental school."
Stylianos pioneered a Zoom version of this shadowing program for pre-med students in fall 2020 at the height of the pandemic. This experience inspired him to create a fund that would help students pay for costs associated with applying to medical school—costs not covered by traditional financial aid. His high school friend and college roommate, Dr. Rich Carlino RC'79, RWJMS'84 also contributed to the fund.
Since the COVID-19 pandemic, it has been harder than ever for the Health Professions Office to find in-person clinical opportunities for students. Rutgers alumni or local doctors who are interested in working with the office to provide these experiences can email hpo@dls.rutgers.edu or call 838-445-5667.
Support Students
Please consider a gift to the Stylianos and Carlino Health Professions Office Program Support Fund.
Give Now