The Rutgers Scarlet Service internships program this summer provided more than 150 Rutgers sophomores and juniors from all campuses with paid internships at government offices and public service-orientated nonprofit organizations. This year's program, which launched in May, included a contingent of 26 students who lived and worked in Washington, D.C.
The program, which began in 2022, would not have been as successful without the support of donors such as James and Connie Hughes, alumni who were among the first donors to make the internship initiative possible. James, who earned three degrees from Rutgers, including his doctorate, and went on to serve as dean of the Rutgers University Edward J. Bloustein School of Planning and Public Policy, and Connie, who earned a master's degree at Rutgers and went on to serve as president of the New Jersey Board of Public Utilities before retiring, share their motivation for giving.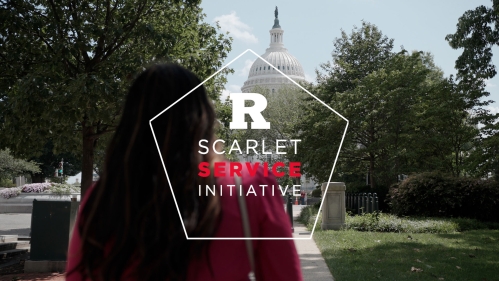 The Rutgers Scarlet Service
Support Service
Please consider a gift to support students in the Scarlet Service internship program.
Give Now